Add Pages to a Group
This article will show you how to add a Group to your site's navigation menu.
Intro
We currently have a few Gallery links in our site menu. We can group these together under one dropdown menu using a Group. We'll show you how to do this.
Let's get started!
Log In > Pages
Log in to your Format account.
Click Pages from your Dashboard.
Pages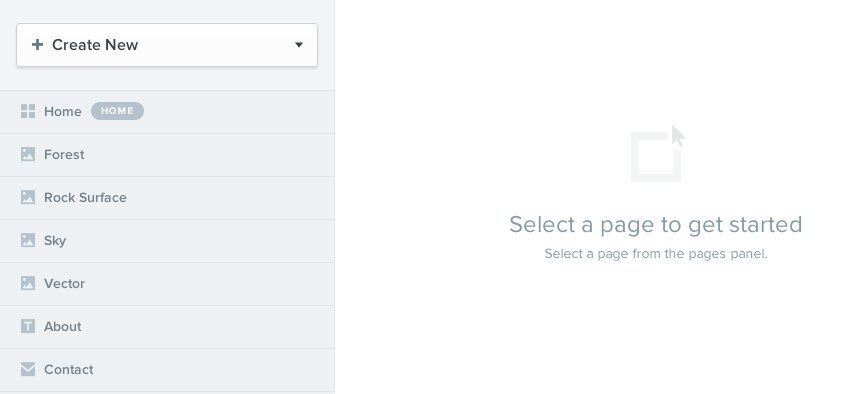 Click Create New
Group
Click Group
Add a Page to New Group
Your new Group will appear.
Click on a page then drag and drop it into the New Group.
(We will change the name of the Group at the end).
Add Pages to New Group
Add the rest of your Gallery pages to your Group.
Reorder Group
We want the new Group to appear before our About and Contact Pages.
Click the Group and drag it to where you would like it to appear on your site menu.
Settings
Now we are going to change the name of the Group.
Click the Settings button
Name
Type a name for the Group.
Click Save
Live Site
Our live site now shows the Group link in our site menu.
Dropdown Menu
If you hover over the Category link you will see the dropdown menu expand with the Gallery page links listed.
You're done!
(Note: The way that a Group displays on your site depends on the site's theme. In our example we used Horizon.)
Still Have Questions?
Please email info@format.com and a member of the Format team will get back to you with an answer.
We offer support 24 hours a day, 7 days a week.
We respond to every single support email within one day and typically get back to you within a couple hours.